Recipes
Pomegranates are a great addition to fruit salads, savoury salads and omelettes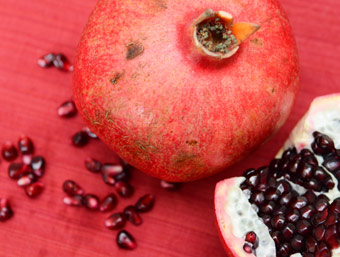 Products
Our pomegranates are locally grown and are a great source of daily nutrition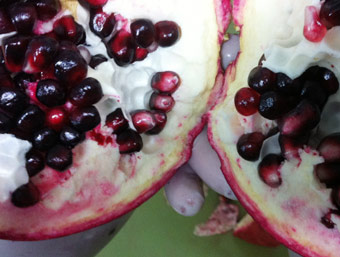 Contact
If you would like to enquire about any of our fantastic pomegranate products, just get in touch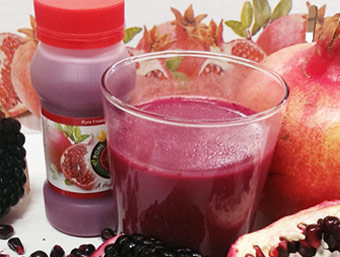 Pomegranate juice has been consumed for centuries and is highly regarded for it's many health benefits. It is high in Vitamin C, Polyphenols (antioxidants), Ellagic Acid and Resveratrol which can all contribute to greater overall well-being.
At POMIGOLD, we love and care for our pomegranate fruit from first growth, to harvesting and throughout the entire process to bring you the top quality juice you drink today.
POMIGOLD is a high-quality, delicious and uniquely flavoured, frozen juice made from 100% cold-pressed pomegranate arils.
POMIGOLD Juice contains a valuable source of antioxidants such as athocyanin and ellagic acid, folic acid and is a rich source of vitamins such as A,C and E.
By carefully selecting traditional pomegranate varieties, we can now offer you the flavours and benefits of pomegranates that have been enjoyed for centuries. Known as the "Jewel of Winter", the pomegranate fruit has a delicious and unique flavour that also has extraordinary health benefits.
Pomegranate juice contains almost 3 times the total antioxidants content when compared with the same quantity of green tea or red wine.
POMIGOLD Pomegranate Juice has no added sugar, no added flavour or colours and is not pasteurised to ensure the high level of nutrients is not compromised by the heating process. We snap-freeze our juice straight after we cold-press it so you can enjoy all the known health benefits, great taste and freshness whenever you like.
Frozen Pomegranate Juice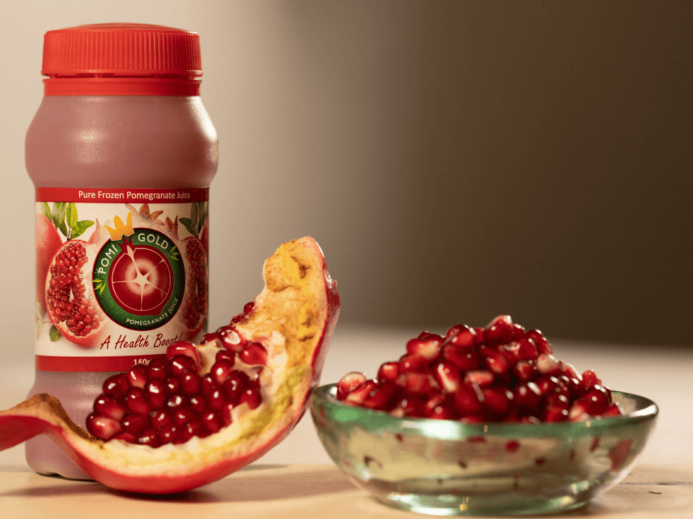 product information
No added sugar
No added colours
100% South Australian
Locally Grown
Its juice may contain almost three times the total antioxidant ability compared with the same quantity of green tea or red wine. It provides a substantial amount of potassium, is high in fibre, vitamin C and niacin
health benefits
A burst of energy
Prevents heart disease
Lowers blood pressure
Helps digestion
nutritional info
energy: 83KJ
Protien:1.67gm
sodium: 3mg
Vitamin C 10.2mg